Best Gifts for Crafters: 50 Amazing Gift Ideas That They are sure to LOVE!
Check my ultimate list of the best gift ideas for crafters!
This post contains affiliate links which means at no extra cost to you we earn a small commission when you shop through our link.
Please Note: This crafter gift guide post is assuming you already have a cutting machine…. but just as a side note an upgrade or addition to what you already have is always nice!

When trying to decide which route to go (Cricut or Silhouette) I always say to download the software and play in it first (both software programs are free to start). See which one you groove with better and go that way. I would suggest going with either the Cricut Maker (and getting a bundle to get your started on the right foot) or the Silhouette Cameo 4 (also in a bundle).

Ok let's dive into the best gifts for crafters!
Tools
Heat Press– This was the first big tool (aside from my cutting machine) that I purchased and it has paid for itself over and over and over. If you don't have one yet DO IT!!

Clover Mini Iron– This mini iron is perfect for small spaces and little projects like shoes, hats, ornaments, and more. But be careful because it gets CRAZY hot!!

Scissors– This is always a need in my craft room. No matter how many pairs I buy I always need more!

Laminator (with the pouches)– My laminator has come in so handy for labels, tags, all our homeschool pages this year and more! Don't forget the pouches too.

Brad Nailer– This has been a life saver for me as I create my own custom frames. Learn my frame creation process here.
Heat Gun– The is the exact heat gun I use and it is a great way to speed up the drying process if you make signs and want to add several layers of paint. I also love to use mine on FB live to try and speed up the process.
Glue Gun– A cordless glue gun is super handy to have when you are working in different areas around your craft room. Don't forget to get the battery packs that go with it!

Sublimation Printer– I haven't yet invested in this but it is on the top of my list to splurge on! It is the number one printer if you are looking to get into printing your own sublimation designs.

Light Pad– I love my light pad to help me weed designs and to help me when I'm tracing and making fonts.

Cup Turner– I haven't dug into making cups yet but it is on my list. I have heard having a multiple turner is so much easier than just one at a time which is why I like this 4 turner kit.
Printer for Print and Cut– I like this printer because it has a flat bed for scanning. As a designer that is perfect when bringing doodles and images into Adobe Illustrator to vectorize and turn into SVG files.

Foil Quill– This is the best way to add foil and shine to any of your projects with your cutting machines!

T-Shirt Alignment Guide- This is a great item for those of you who don't want to eyeball your designs. It helps to get your designs perfectly center on the shirt!
Electronics
I Pad Pro– I suggest this because the app Procreate is amazing to use when making your own fonts and digital files. Adobe also now has an app that you can use on your ipad as well. It is very versatile!


Apple Pencil– This is the tool you use to create on the i pad with. Just confirm that the model of the i pad you are getting and the pencil are compatible.

Organization
Drawers– I use these to house my machine on top and my vinyl inside. I keep the rolls and sheets on the left and my scraps by color on the right. I LOVE it!

Vinyl Holder– These storage racks are great for vinyl. You can hang them on the wall and keep things nice and tidy. I have also used plastic bag holders from Ikea. Those are wonderful too!

Desk Chair– This is on my wish list this year. I spend a lot of time sitting at my desk designing and a comfy chair is a must!
Carrying Case– This organizer is great for all my scissors, pens, weeding tools, and more! It helps me locate items quickly in a room that isn't always the tidiest if you know what I mean…
Supplies
Vinyl– My go to spot for all things vinyl is Expressions Vinyl. They have it ALL!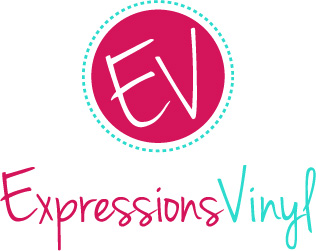 Transfer Tape– I love the clear transfer tape from Expressions and I also love Green Star paper transfer tape from Amazon. Those are the only two types I use.

Paper– There are so many different types and while I don't make tons of paper items with my machine I love to collect it lol! You can also find some great deals at Michaels and Hobby Lobby!

Sticker Paper– This is great for print and cut designs!

Weeding Tools– This kit has all the essentials you need to weed and apply your designs smoothly!
Mats– My personal favorite mats are the Nicapa ones.


Blades- These will vary depending on what type of items you are cutting and which machine you have but blades are always good to have on standby and as a backup.
Chalk Paint– It is my absolutely favorite type of paint to create projects with. It is thick, dries fast, and needs usually only one coat.

Glitter– I always have a stash of extra glitter for projects. You never know when it will come in handy!

VLR– Ever pressed something on your shirt and realized it was wrong? I have and this VLR is an easy way to get it off! For sure a necessity!


Sanding Blocks– These are what I use to smooth my signs before I paint and stencil on them. It helps to drastically reduce bleeds!
Twine– Because I love the rustic look I use twine on so many projects. I always keep an extra roll in my stash.


Waterslide Paper– You can use this paper to print on and then place a design on a cup or mug. They are great for super intricate and detailed designs if you don't yet have a sublimation printer.

Blanks
Shirts- My favorite spot to get all my shirts is jiffy shirts. They have fast shipping and tons of options. I love the unisex next level ones.
Tumblers– These skinny tumblers are my favorite. They are even all the way around which helps for application of decals.

Coffee Cups– This mug is adorable and it comes in tons of colors!


Can Coolers– So many great design ideas already for this colorful batch of koozies!


Shoes– I know this one sounds a little weird but there are so many cute things you can do with a blank shoe canvas!


Canvases– A bundle of these are great for reverse canvas projects.

Designs and Fonts
Club Chaos– This is the perfect gift for someone looking to explore and enhance their creative talents. Come join us in our crafty sisterhood!
Design Bundles-This is one of our favorite spots to shop for designs.
Font Bundles– This is one of our favorite spots to shop for fonts.
Creative Fabrica– A great resource to find fonts and designs.
Fun Swag
Gel Pens– I love writing in color so for me colorful gel pens are always on my desk.


Crafty Shirt


Custom Stamp- This would be perfect to put a business name or even a home address on!
Post It Notes– If you watch my IG stories then you know I have post its all along the bottom of my computer. I love these fun bright colored ones!

Business Stuff
Adobe Illustrator- This is what I use to create all of my designs. For someone looking into learning to design I highly recommend getting AI!
123-SVG- Our seven week course is currently closed but we will be opening again in March and I can't wait!
Ring Light– I use this light for all my videos and lives.


Camera– This is the camera I use to film my tutorials.


Tripod– A tripod helps to keep the camera steady and even as I'm filming.

Tailwind- This is the software I use to schedule out my pins and I LOVE it!
Planner– I absolutely love Erin Condren Planners. I highly recommend getting one to help keep all the things organized. Plus it is always fun to go back and track your growth!


Story Brand– This book will help you to create a beautiful brand as you grow your business.


Shop more of my favorites here in my Amazon shop.
I can't wait to see what you decide to get this holiday season. Something from this gift guide for crafters is sure to be a big hit!
Happy Crafting! And don't forget to take a moment and pin so you can save these ideas for later.