Join me as we chat with our Club Chaos featured designer.
We celebrate community over competition in this space and love to showcase designers doing amazing things with their talents. In this month's guest designer feature we are highlighting Megan from
Tinker and Teal.
The featured guest designer graciously provides our members with a bundle of designs. (You can view Megan's Club bundle below)
Inside Club Chaos, members are exposed to tons of different artists and get to experience a wide variety of styles and tastes. Club Chaos is a crafting sisterhood and crafting home, not just a place to download files.
Please note that this post contains affiliate links.
Read on to meet our featured designer of the month and learn about Megan's creative process, her current projects, and so much more!
Hey Megan! Can you please tell us a bit about yourself?
Hi! My name is Megan and I am a full time small business owner.
I am a mom of 4. I have three boys and one girl. Hayden (15), Gavin (12), Dalton (10), and Olivia (6). When I am not busy working we are super busy with sports for the kiddos when those aren't keeping us going we are at the lake fishing and camping.
Could you please share a little about the significance of where your business name comes from?
It took me a little while to come up with my name because nothing seemed to really fit me. I began using those name generators because I love to draw and I am obsessed with the color teal lol. The word for doodle is also tinker so I just decided on Tinker & Teal and it just seemed fitting.
How did you first get into designing?
When I first started my business back in the day when I was still working a regular boring factory job I was making custom farmhouse signs. I began really loving designing the files for the signs instead of making the actual signs.
Do you prefer designing or making the actual item?
When it comes down to designing vs making the product with stickers it's a dilemma lol. I love making illustrations and the characters when designing but I really love seeing how they come out printed as stickers!
What is your favorite type of design to create?
My favorite type of design to create is clipart. I love creating characters and displaying their personalities hence why for 2023 I have settled my focus on growing my illustrations.
Who or what inspires you?
I am truly inspired by Nikita from Kitaleigh. Her work is just amazing and some of the ideas she has just blows me away.
What does a typical day or week look like for you behind the scenes?
A typical day for me is getting up at 6 am with my kiddos and getting them on the bus at 7:30am. I then do email responses and schedule some posts for the day. If I have any sticker orders with my physical sticker shop I do those first to get those out in the mail as soon as I can. Once those are done or if I don't have any orders I begin doing freelance work for a website I work for. Once my freelance is completed for the week I then switch to designing for my own shops. I really don't have much excitement with my schedule. It constantly changes due to kids being sick or any other interruptions I may have. I really love having a schedule but with a small business it doesn't always go to plan so you have to be able to pivot and come back to it later.
How would you describe your style?
My style is a playful, colorful style. A bit cartoonish and playful.
What's something you wish you knew when you first started designing or creating?
I wish that when I started designing I would have focused on building my brand first. When I first started I had no knowledge of branding and logos soooo being about 5 years in I changed my name to what it is now and rebranding was a complete nightmare. I still have photos I think out there that contain the old logo!
What's your most popular item in your shop or on your blog?
I would say my most popular item is the custom name camping designs that are located in my Etsy shop. People really love that they can purchase those files and put their names on them.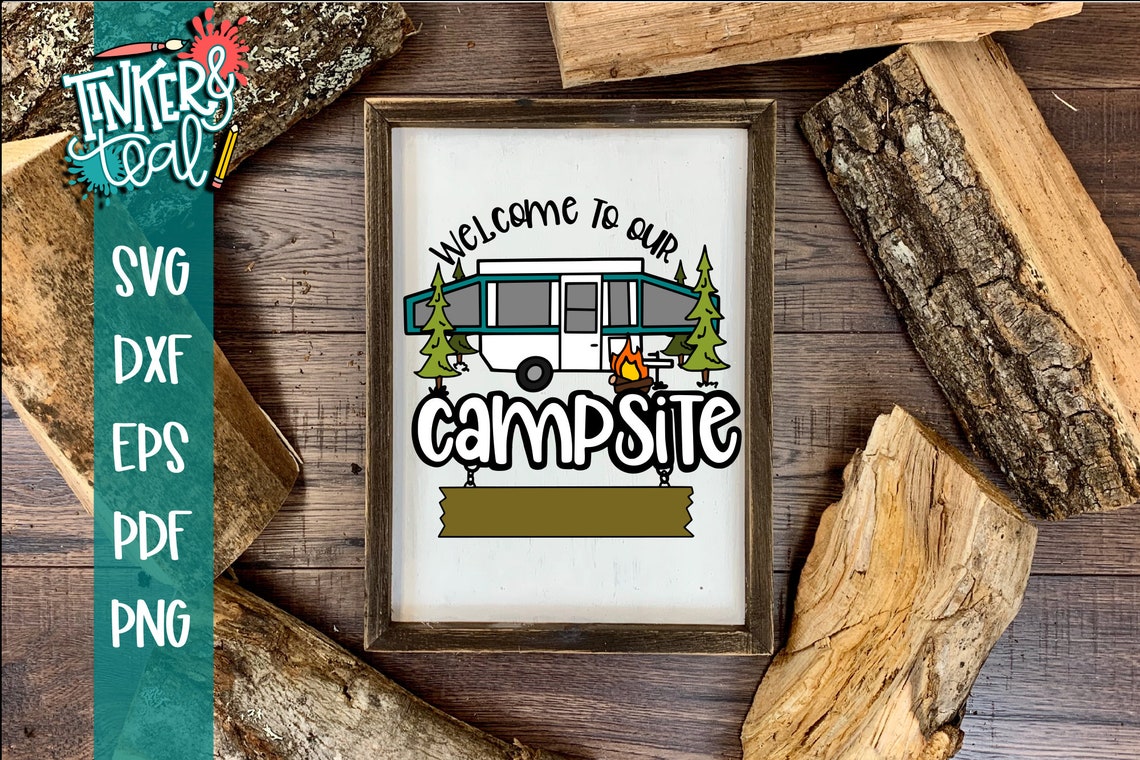 When you aren't designing what can we find you doing?
If I am not designing I am either at a sporting event for my kids or fishing/camping with family! I also help run my husband's small bait company and he recently started getting into fishing expos so we will have a very busy 2023!
What is your favorite food?
My favorite food/meal is chicken strips and mac/cheese – I really love Chik Fil A and let's not forget the Starbucks pink drink!
If you could be any animal what animal would you be?
If I could be any animal I think I would love to be a bird. I picked a bird because they can travel just about anywhere. I would love to travel to lots of places and see the beautiful views that they do!
What's next for you?
If you do not know I started an exclusive digital design membership. My plans are to really grow that membership with more members! The membership consists of svgs, clipart, sublimation, sublimation add ons, and seamless patterns. Just a little bit of everything! But all designs are only sold IN MY MEMBERSHIP! They are not resold anywhere else! So if you are looking for exclusive designs that no one else uses that contains NO TM OR COPYRIGHT issues my membership is perfect for you! For 2023 I also have big goals of growing my sticker business with a themed monthly sticker box as well as beginning a journey into further illustrations and trying to get my art licensed into bigger box stores and corporations! Seeing my illustrations in children's books and having my art used on products in box stores have been two of the biggest dreams I have had!
Where can we find you online?
You can find me on Etsy, Design Bundles, Pinterest, Instagram, Facebook, Tiktok, and FINGERS CROSSED HOPEFULLY creative market this year as well! I am in the process of applying for Creative Market once again. My links are below!
Thank You so much Megan for being our featured guest designer this month inside of Club Chaos. We appreciate you taking some time to chat with us and share a little bit of the behind the scenes. It has been so fun to learn a little bit about you and about your process. Also a big thanks to our Chaos community for cheering her on!
Check out the designs that Club Chaos members get to sample this month from Megan:
Stay tuned for our next Club Chaos featured guest designer!
If you enjoyed this post, check out some of our previous guest designers: